Biometric time clocks are a family of attendance products that use an individuals personal physical information to build of a profile which can be used to uniquely identify that individual from others.
There are a number of options available, each with its own advantages.

Fingerprint Recognition - Currently this is the most popular alternative but it can have issues in harsh environments particularly where employees can damage their hands.
Hand or Palm Recognition - Very reliable but a little slow. The most common brands are quite expensive.
Vein Recognition - This technology became popular after early fingerprint products suffered issues. Vein scanning is very reliable but a little costly.
Facial Recognition - Fast becoming the preferred technology mainly because it can cover all applications. Being a contact-less system it is suitable for many industries where

other technologies cannot be used.

Biometric time clocks can also incorporate a mix of technologies in the same unit.

Our Multibio time clocks incorporate a fingerprint reader, facial recognition reader, proximity and PIN reader in the same device.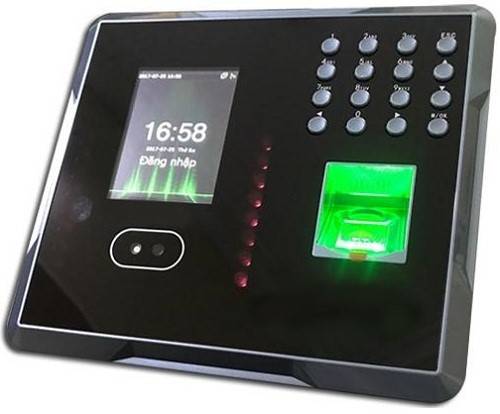 Flexible Attendance Solutions

All businesses are different but regardless of your requirements our Multibio Time Clocks can used for any application.
The clock features fingerprint, facial recognition and PIN. Wifi is included to reduce installation costs.
The clock is then matched with one of our time and attendance software products to ensure that you all the features you need to simplify and automated your employee attendance recording and integration with payroll.
Complete systems start from only $750 plus gst!

Complete the Enquiry Form below and we will send you customised proposal or, alternatively, call 1300 553 254 today and talk to one of our Attendance Consultants.

For more information on this product please contact us on 1300 553 254 or complete the Enquiry Form and we will send you an information pack including pricing.