Time Clocks for your Payroll System



Time Clocks for Common Payroll Software Products

How to tell if this is the right attendance option for you...

If you use one of the more common payroll products listed below then our stand alone time clock solutions could be the ideal solution for your business.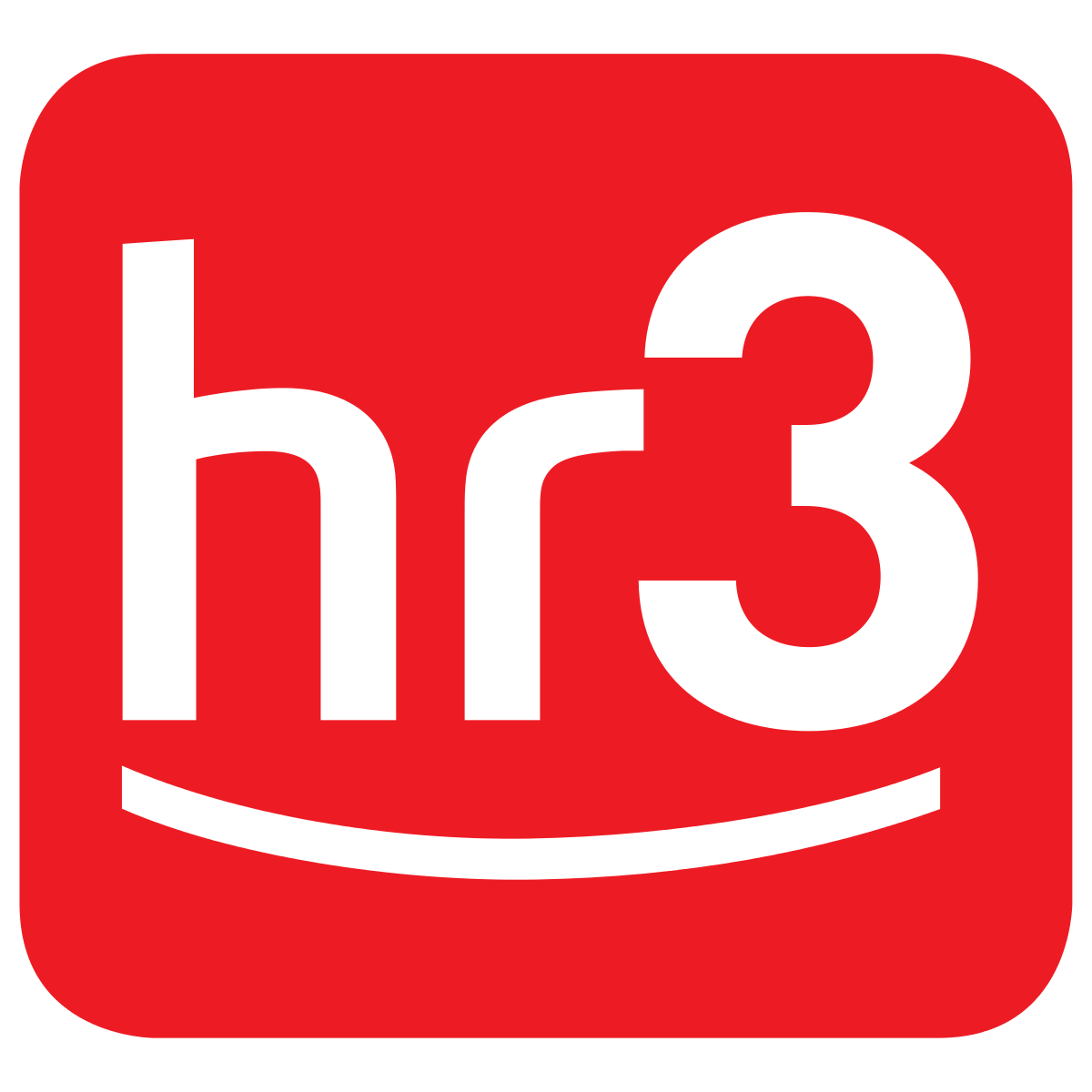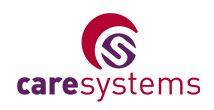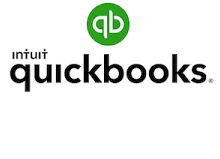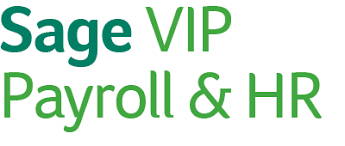 Our stand alone time clocks do not require software and can be configured to export a file in the format required by these common payroll products.
These time clocks feature an intuitive interface which can be accessed on any browser equipped device such as your PC/Mac laptop or tablet.

No software means a simple , no fuss installation. Your new time clock can be up and running in a few hours.

Say goodbye to the constraints of Windows software.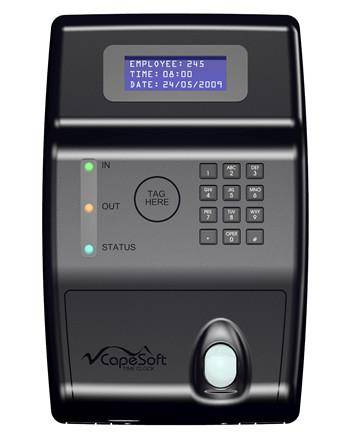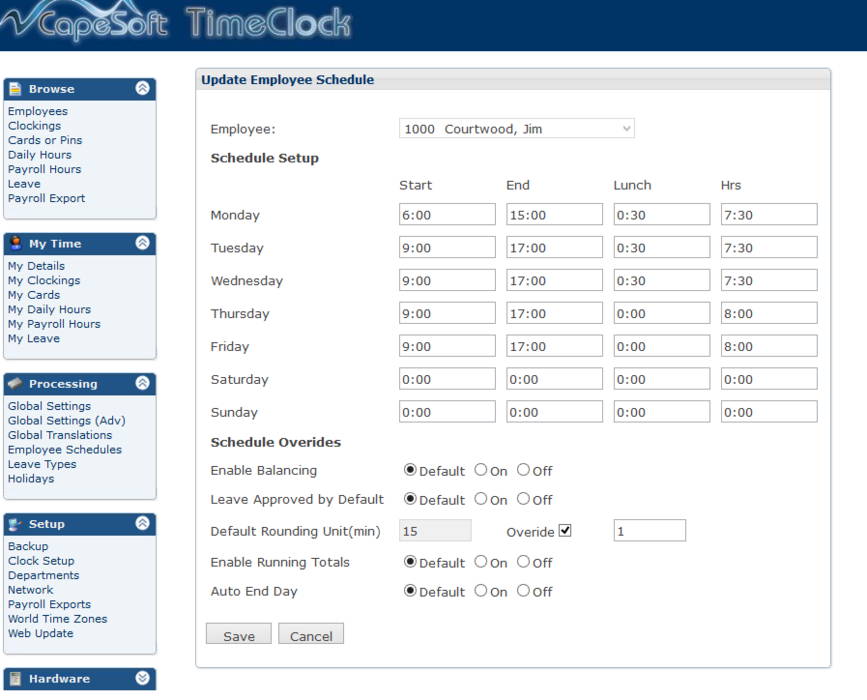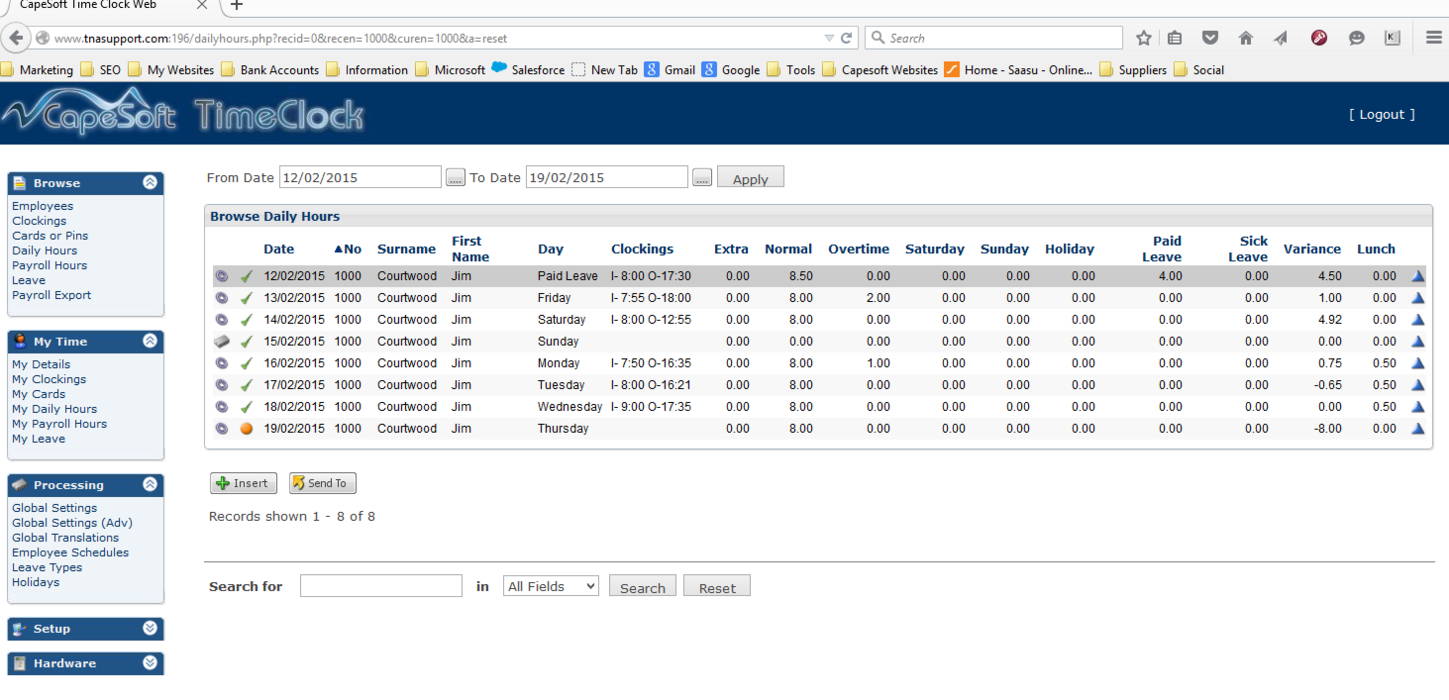 Have a Different Payroll Product?

If you can't see your payroll type above its probably because you have a a more advanced payroll or a a less common industry specific & specialised product.
We can still help by upgrading to our Advanced Time & Attendance Software. We can can configure a payroll extract in any format required by your Payroll Software.
See below for a sample of products already pre-configured in our Advanced Software

Accsys
AIM
Attache
CCS
Chris 21

E-Time
Excel Henson
Greentree
GT-PAC

HR3
Impact
IMS Payroll
Lewis Pacpac
Pegasus
MCS
Micropay Genius
Micropay Meridian
Multidata

Myob
Payline
Paytech
Paywell
PowerPay
Pronto
QED
Quickbooks'
Quicken

Sage Link
Sage
Smoothpay
Smoothpay Gold
VIP

Wage Easy
Wage Easy 2.1

Winpay
Workdesk
For more information on this product please contact us on 1300 553 254 or complete the Enquiry Form and we will send you an information pack including pricing.